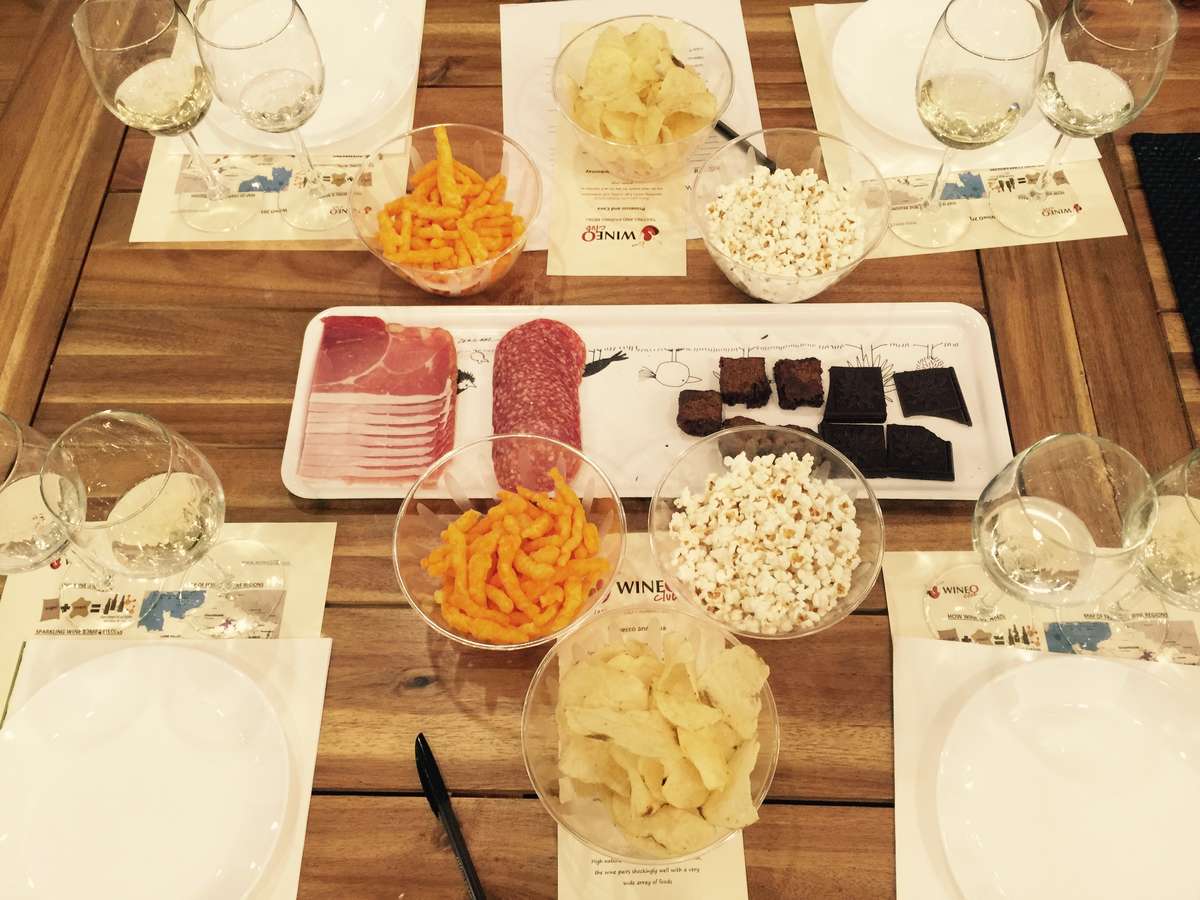 ~ 10 Different wines
Wine pairings with cheese, cheetos, popcorn, potato chips, charcuterie, and chocolate
Wines from all over the world
Learn tips to order wines at a restaurant
Learn the importance of geography in wine
BOOK NOW
Past photos of our WineO 201
Testimonials for WineO 201
"What could be better than learning how to appreciate wine, not just drink it to get buzzed--not that getting intoxicated (mildly) is so bad. This was my second class with Mark, and both times, I came away with greater knowledge about how to differentiate between varieties of wine, judge alcohol content and age of a wine, how to order in a restaurant and more. Apart from the educational aspect of these events, you get to drink a lot of wine"
"WineO 201 was as great as the rest -- Laid back, fun and very educational event. Can't recommend the WineO club and team highly enough, great for any wine enthusiast or just casual wine drinkers. I've been to 3 WineO events now (including a private event I organized for my mom's birthday) - this team never seems to miss beat! Hope to be back a fourth time :)"
"I participated in both Wine 101 and 201....By the time I left 201 we were begging for a 301. Mark is extremely personable and ensures that everyone is comfortable and having a great time. My boyfriend and I learned so much. We look forward to future events. We even met 3 other couples who we hung out with after and plan to stay in touch with. Great event! Thanks for everything Mark!"